Due to the increasing of the E-scooter, the Germany government have issued the regulation (eKFV) intended to Maintain road traffic order, prevent and reduce traffic accidents. As for E-scooter, the ABE certificate is required in Germany market
as comment by TIER Mobility CEO "The way is now clear to sustainably improve mobility in German cities too. We look forward to that". The traffic regulation is unstoppable. it's not only legalized the small electric vehicles but also promoted the standardization and legalization of other industries. As for the E-scooter light the StVZO certificate(K-MARK) are required in Germany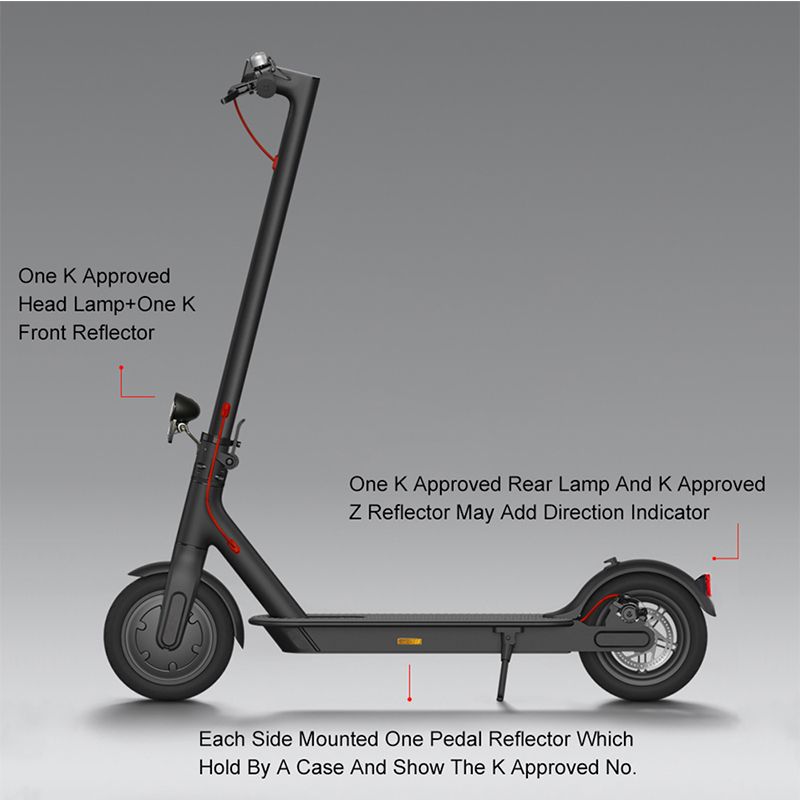 StVZO (Straßenverkehrs-Zulassungs-Ordnung)is German Regulations, authorizing the Use of Vehicles for Road Traffic. so what's StVZO standard really about?
As for the headlight in § 67 StVZO, there're two important point undergoes the regulation. Firstly, the optical anti-glare design is required. As like the headlight of C2 which have the clear cut-off line and it will not blind the oncoming people, but it would be a nightmare for the oncoming people if the light without StVZO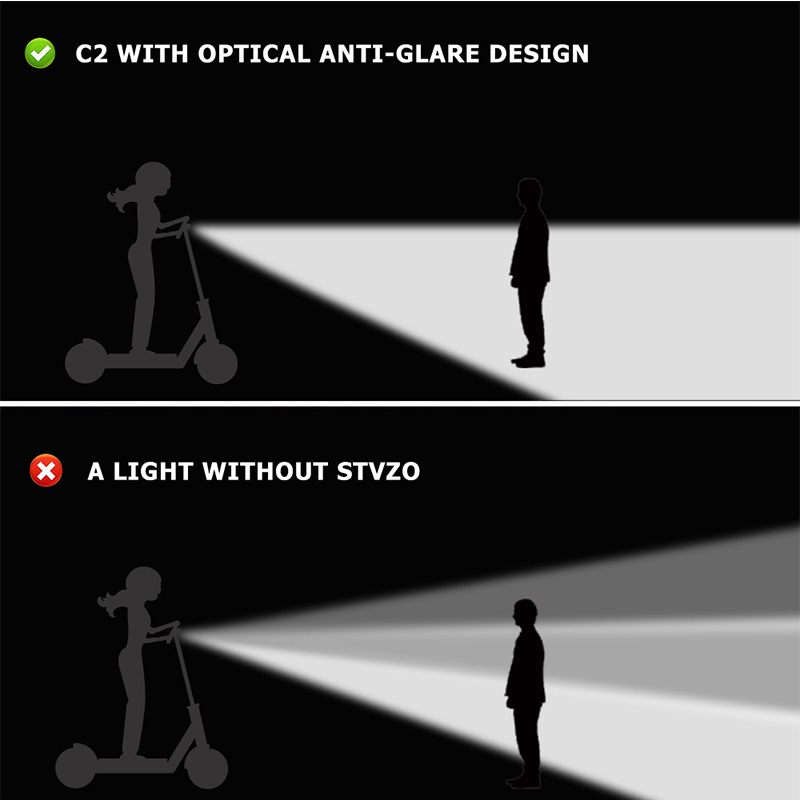 Secondly, the light distribution as uniformly as possible. At least 10lx in the central light (HV) and the maximum illuminance (Emax) shall not exceed 1.2 times of HV, that Prevents the single-point beams from becoming too concentrated. As the sate-lite light distribution as below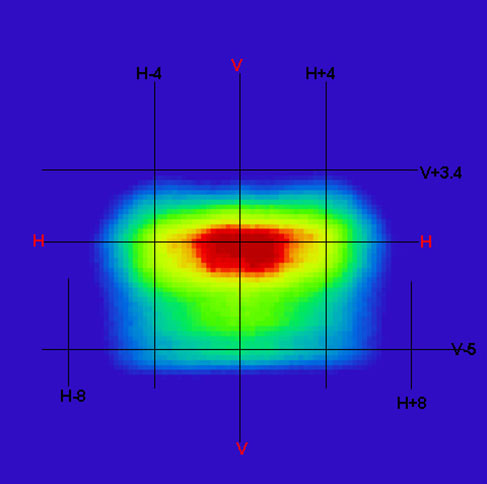 (Sate-Lite - light distribution )
Moreover, In the horizontal plane 3,4° above HV and beyond not more than 2lx, which lead to the clear cut-off line and this is the key element of the anti-glare. The shape on the road is rectangular with clear cut-off line, if StVZO light. But it will be as like torchlight beam if not StVZO.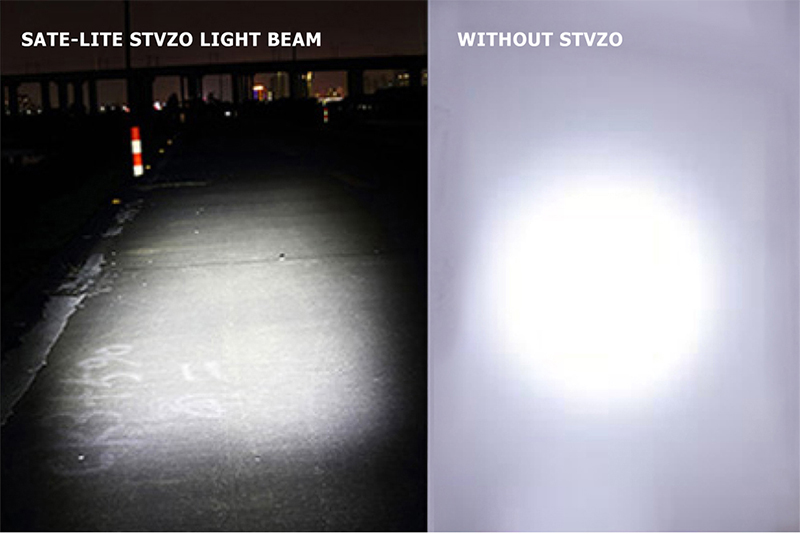 As for the rear light, there have explicit mentioned of the brake lamp on the § 67 StVZO. Brakes is the most important safety feature in the vehicle. Breaking the traditional constant light mode, Sate-Lite have designed the taillight LR-09 with brake function innovatively. LR-09 complied with StVZO, ECE, Z-MARK and it only weighs 25g with compact design. 6Cd for normal use and 45 Cd while braking.with 220° visibility and brake function, LR-09 offers the optimal safety on the road.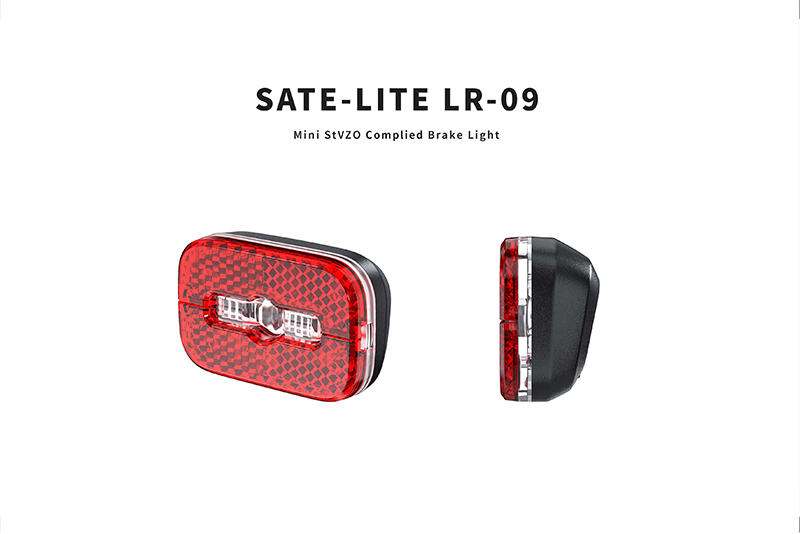 Sate-Lite has it's own optial team, which has the advanced optical technology to meet the latest requirement of the market, producing the bike light with StVZO, ECE, z-mark certificated. keep up with the time and producing the high-quality bike light, that's why sate-lite won the trust of customers. Sate-lite maintain the cooperation and friendship with the share e-scooter customer, as like TIER、VOI、Ninebot、BIRD、KSR etc.
We will keep passion and provide customers with more comprehensive services in place
If you do interesting about the bike light meet Germany standard, pls contact with me freely
Email:janew@sate-lite.com.cn
Whatsapp:+8613590518105